Excursion (Tentative)
This tour visits four popular sightseeing spots in Tokyo: Tokyo Tower, Senso-ji Temple in Asakusa, Imperial Palace and Nijubashi Bridge, as well as a Tokyo Bay (or Sumida River) Cruising with Yakatabune, including a Japanese traditional lunch (Tour course may change depending on the number of participants).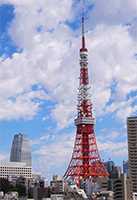 Tokyo Tower: It was built in 1958 having 333 meters high as a communications and observation tower. Under a clear day, you can enjoy the view of Ginza, Tokyo Bay and even Mt. Fuji from the observation deck.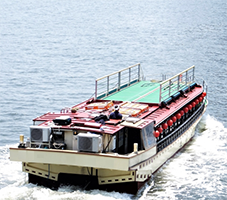 Yakatabune Cruising: Tokyo Bay (or Sumida River)Cruising with Yakatabune. "Yakatabune" is a kind of privately owned Japanese houseboat. You can enjoy the scenery of big city "Tokyo", the historical buildings and modern architecture from the boat.

Lunch: In Yakatabune, you can enjoy a Japanese traditional lunch such as tempura, a Japanese dish of deep-fried fish and vegetable (Menu is tentative).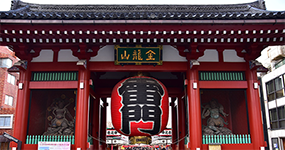 Senso-ji Temple in Asakusa: Senso-ji is an ancient Buddhist temple located in Asakusa. In Asakusa you can also enjoy shopping at Nakamise street running from Kaminarimon Gate to the Buddhist Senso-ji Temple lined with around 90 shops.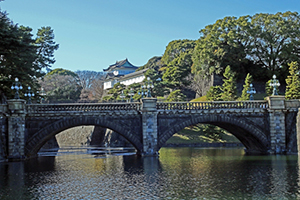 Imperial Palace and Nijubashi Bridge: The Imperial Palace is the primary residence of the Emperor of Japan. It is a large park-like area in the Chiyoda ward of Tokyo and contains buildings including the main palace, the private residences of the imperial family, and Nijubashi Bridge.